Grading Services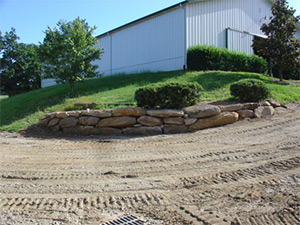 With decades of combined experience, the finest equipment in the industry and a commitment to providing the level of service customers should be able to expect from a local, family owned and operated business, Guins Excavating Service is pleased to provide first-rate grading and land clearing in Zebulon, Wendell, Lizard Lick, Eagle Rock, and Shotwell, NC. Here's a closer look at the services we can offer you:
Grading: Whether you're building a new structure on your property, installing a pond, planning a major landscaping project or just want a fresh start, investing in high-quality grading is going to be an essential step. No team in the area offers more responsive and versatile service than Guins Excavating Service when it comes to grading contractors.
Land clearing and brush cutting: For major landscaping and other outdoor construction projects, it's common for a significant amount of land clearing to be required before any grading or installation can take place. Our team has the equipment necessary to provide efficient, thorough land clearing and brush-cutting services to get your project started.
Special projects: Guins Excavating Service offers expert grading contractors in Zebulon, NC for a wide variety of projects. Some of our most popular requests involve land clearing, grading and installation services for new driveways, rock retaining walls and horse arenas.
Residential and commercial projects: Our team is available for all kinds of residential and commercial grading services and related projects. No matter how you hope to improve the appearance, safety and stability of your property, let us be your trusted contractor!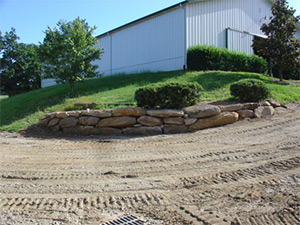 At Guins Excavating Service, we are dedicated to providing expert workmanship and friendly customer service at competitive rates. To learn more about our grading contractors and land clearing services, or to schedule a consultation to discuss your excavating project, please contact us at 919-365-9114. We look forward to serving you!